Lender Spreadsheet provides a Year View report, which will provide you with a full breakdown for a year from your chosen date and a full breakdown of every payment throughout the life of your loan.

If you are looking for a summary report with each year of your loan summarised, see the Year Summary report.

It is easy to print your Year View report or save it as a pdf file. Learn more about printing and saving to pdf.
Click on the Year View worksheet.

To start your report, enter a date in Cell C4. If you don't enter a date, the date will default to the first date payments are due.

In our example, we have entered 1/1/20 in Cell C4.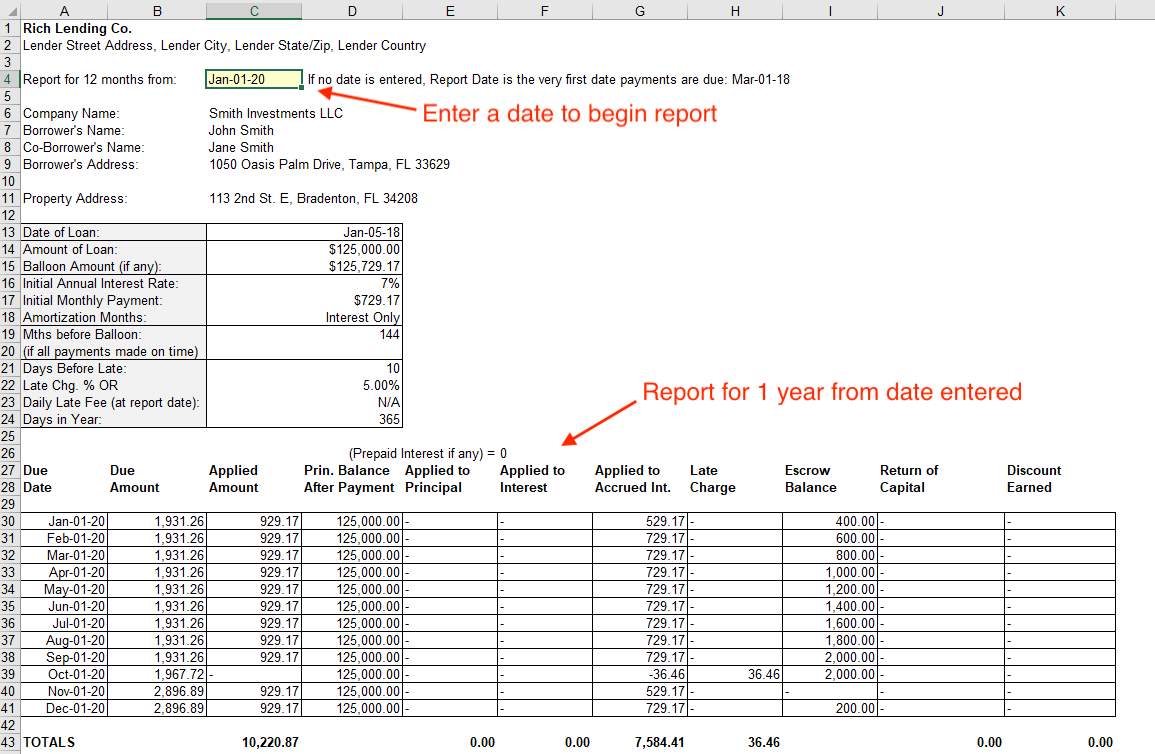 You will see that there is a full breakdown from the date you entered for 1 year.

To see every payment for the life of your loan, scroll down to the lower section.
Get in touch if you're having problems, need something specific or have questions about our spreadsheet.
Microsoft® Windows® and Microsoft® Excel® are registered trademarks of Microsoft Corporation in the United States and other countries. Mac® and macOS® are trademarks of Apple Inc., registered in the U.S. and other countries.
By continuing to browse or by clicking 'Dismiss' you agree to the storing of cookies on your device to enhance your site experience and for analytical purposes. To learn more about how we use cookies, please see our Cookies Policy and Privacy Policy.